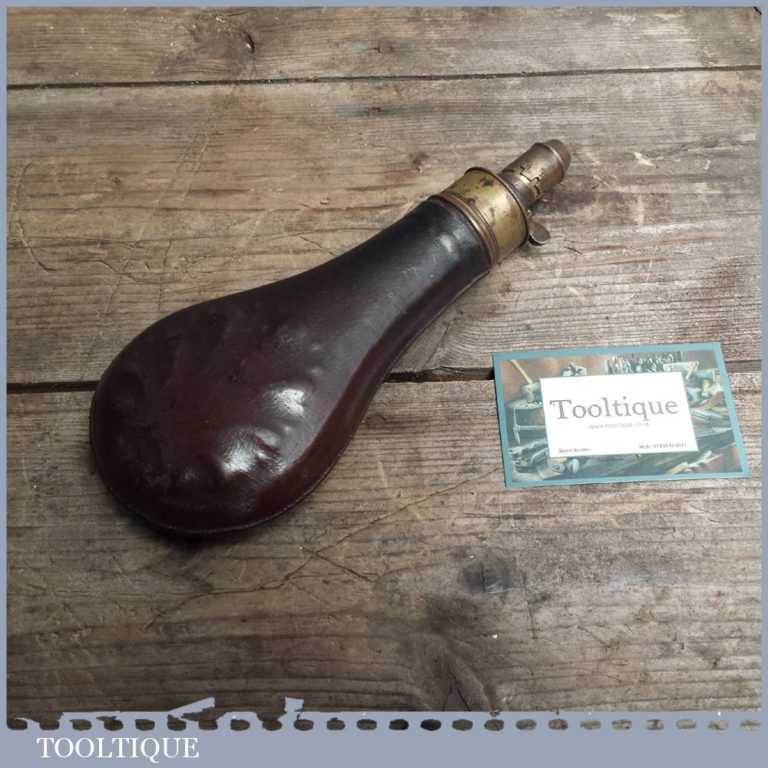 This is one of our recently sold items:
You don't see many of these with their original leather outer casing called a "Shell" design because of the clam shell pattern on the lower half of the flask body.
The un-common 4 Drams size adds to the appeal.
In good condition for its age, see images before bidding.